Staten Island NY Document Storage Services (718) 855-5222
Get A Quote To Store Your Records Offsite Today!
Offsite records storage is a critical tool for many businesses and organization is Staten Island NY.  It frees up valuable office space and helps to better manage records.  Important documents that are no longer required on a day-to-day basis can be stored in a clean, secure environment where they are accessible when you need them if you choose Time Document Storage for the archiving of your files.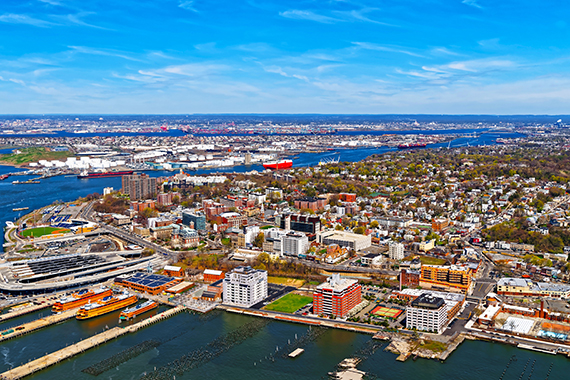 Our experienced record storage staff is available to help you start storing your documents right away.  They can give you pricing over the phone and email you a detailed price quote in just a few minutes.  If you are ready you will also be able to schedule the move of your boxed files into storage.
Preparing Your Documents for Storage
Your documents will need to be boxed before moving them into storage.  You can pack them yourself or you can have our staff do it for you.  You will want to make a list of what is in every box.  You can number the boxes or you can use the numbered bar-code labels we provide.  We ask that the information be put on an excel spread sheet so we can up load the information into our document management system.  This will give you a number of ways to ask or search for the boxes you want access to.
Moving Your Boxes into Storage
When our staff arrives to move your records to one of our secure storage centers we will check each box to make sure one of our bar-codes has been affixed to every box.  If not they will place one on the carton.  They will scan the boxes into our inventory system then load them onto our truck for transport.  At our facility each box will be scanned and then placed into a location.  The location also has a separate bar-code that will be scanned so we know where the carton is in our warehouse so it can be pulled when requested.  Now your boxes are in one of our records centers and they are available for immediate access.
Requesting Files To Be Delivered To Your Office
When you request the delivery of items from storage it can be done today or the next-day following your request.  When you need a box just give us a call, send us an email or use our online customer portal.  With Time Document Storage your important information is always available to you when you need it.  Our helpful staff will bring your requested items right into your office and place them wherever you want them.
Our document storage facilities are protected by state of the art fire and security systems that are continuously central station monitored.  Surveillance cameras record 24/7 all activity in and around our buildings.  You boxed files are stored of shelving made specifically for that purpose.  Our facilities also have customer work rooms that are available when necessary.
Call Time Document Storage Today!
Storing old records in the office is expensive and puts the job of records control and disposal in the hands of staff that may not have the time or skills to do it properly.  Give Time Document Storage a call and we can do it for you.