BROOKLYN OFFSITE FILE STORAGE EXPERTS 718-855-5222
TIME Document Storage provides great storage options for your business records in Brooklyn NY. We can get you a quote today and move your boxes into one of our secure records centers as soon as tomorrow.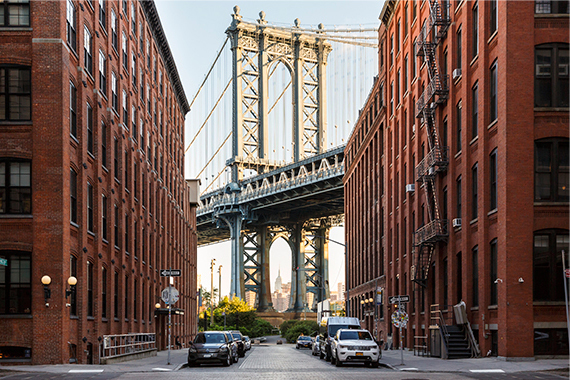 Speak To A Record Retention Expert
You probably have questions about how our storage services work and what the costs are. Give us a call and speak to one of our experienced staff so they can go over all our services and give you pricing. They will send you a quote by email so you have everything in front of you. You will also be able to schedule the pickup of your boxed files on the same call or just contact us in the future when you are ready.
Inventory & Tracking of Your Documents
Our advanced document management system uses bar-code technology to inventory and track your cartons and files. Our bar-code system will allow us to quickly retrieve your records when you need them so they can be delivered to your office same day or next day. Our bar-codes will be cross referenced with your internal file identifiers so you can request files the same way you do in your office. Records requests can be made by phone, email, fax or online though our customer portal.
Delivery of Your Stored Documents
When you make a request for a delivery or pick up from storage we can get it done for you the same day or the following day. All deliveries are made directly to your office by our staff. We always have two men on every truck so boxed files are never left unattended.
Record Storage Helps With Disaster Recovery
Disaster recovery is the planning and procedures put in place to protect an organization from the effects of significant negative event such as a fire or flood. Having a disaster recovery plan in place enables an organization to maintain or quickly resume business operations following a disaster. Storing documents offsite should be part of every disaster recovery plan. By doing so your business records will not be effected by and disaster that could occur in your office.
Document Shredding Services
When boxes in storage have reached their required retention Time Document Storage can securely destroy them for you and provide a certificate of destruction. If your company has files in your office that are ready to be destroyed, our secure shredding services can help you to make this job quick and easy. We provide onsite shredding with our mobile shredding fleet that is available six days a week.
Your Satisfaction is Important to Us
No matter what your file storage needs are, our objective is your complete satisfaction. We fully recognize that the key to our success is your satisfaction with our services. The TIME Document Storage team is committed to making sure you receive the highest quality service, starting from your initial contact and continuing throughout your entire time as a client. Our goal is to build long lasting relationships with our clients.
Requirements for maintaining the privacy and security are essential during the life cycle of a file. Retention schedules for records and privacy laws and regulations must be complied with to protect your organization. Our Secure File Storage services help keep you in compliance.