Document Storage New York City (212) 359-0644
When You Need To Store Records, Where do you begin? How do you start? Who do you turn to?
For large or small organizations in Manhattan choosing a reliable and secure document storage and document management company is a business-critical decision. You need to have access to your documents when you need them and with Time Document Storage you will. We make it easy and you can start storing your files right away and retrieve them anytime you need them.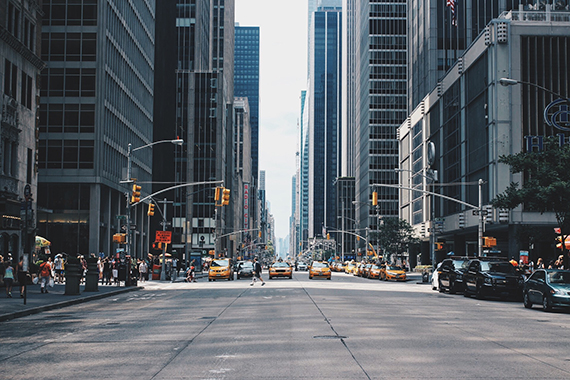 The Offsite Record Storage Process
• Give us a call and speak directly to a storage expert.
• We will give you a quote over the phone and email you a proposal today.
• We will help you prepare your boxes for storage
• We can pick up your cartons to be stored right away.
• We will bar-code your boxes.
• At our facility your cartons will be scanned into our computerized inventory system.
• Your boxes are immediately available for delivery.
Easy Access To Your Stored Files
With Time Document Storage you can have cartons and files delivered to your office the same day as your request or the following day.   All you need to do is contact us by phone, email, fax or through our customer portal.  Your items will be pulled from one of our secure records centers and delivered right to your office.
Fast On-time Delivery & Pick Up of Your Records
Time Document Storage has a fleet of vehicles and a team of delivery staff that are always available to get your documents to and from our record storage centers when you need them.  We provide same day and next day delivery and pick up services so you will be able to have access to your information. 
Document digitization and digital delivery is a great alternative than having your physical files delivered. It works great when you need just a few documents or documents need to be available to a number of people.  Your employees can work anywhere and still being able to access business information.  We pull the requested files and or documents.  They are scanned and emailed or made available through our secure customer portal.  The files and documents are then refiled.
Our Secure Record Storage Facilities
When you store your business records with Time Document Storage they are protected 24/7.  Our records Centers are equipped with state of the art security and fire protection systems that are independently monitored 365 days a year.  Our facilities are also equipped with interior and exterior camera surveillance systems that record and store all activity at our site.  Our centers remain locked and secured at all times with controlled access.  Your boxed files are stored on shelving constructed for the proper storage of file cartons.
Why Choose Time Document Storage
TIME Document Storage is a locally owned and operated document management and record storage company, serving Manhattan businesses and organizations. Our highly professional and experienced record storage service team ensures your records are managed confidentially and efficiently. We offer a convenient alternative for your document storage needs with three convenient locations throughout the New York City area, online access to your documents and services, delivery and pick up of your documents to and from your offices. We provide next day and same day delivery services in the New York City area.
Let Us Develop A Custom File Archiving Program for Your Firm
Time Document Storage is a full service New York City based Document Storage and Document Management Company that provides complete analysis and development of a Document Storage Program that will manage the life your documents from inception to destruction, with state of the art, cost-effective document storage solutions. Our expert service oriented staff designs and implements custom document management solutions that exceed our client's expectations.
Record Retention Schedule
Time Document Storage will assist you with the development of a Record Retention Schedule. By incorporating a retention schedule, your document storage can be properly managed so the length of time legally necessary to keep documents can be determined. A consistent and orderly destruction process will also help to control document storage costs.
Document Management & Inventory Control System
Time Document Storage has the most technologically advanced computerized bar-code inventory control system to ensure that your documents are retrieved quickly and accurately whenever you need them.  We also record the complete activity of every box for comprehensive audit trail and chain of custody.
Please contact TIME Document Storage today for information and a quote right away.