Document Storage Services in New Jersey 973-315-1583
Get a quote to store your records today and we can move them into storage tomorrow.
New Jersey Businesses turn to TIME Document Storage for their record storage needs.  Can we help your New Jersey Business or organization keep your files safe, secure and available when you need them.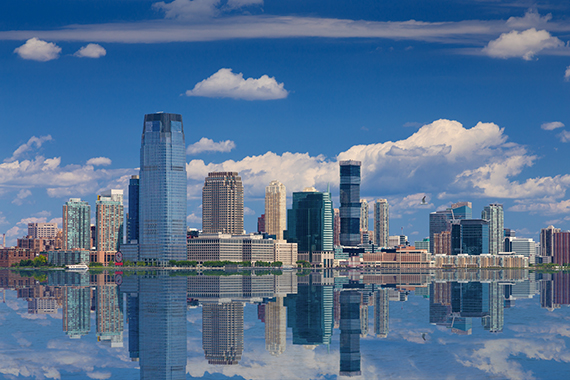 The Record Storage Process in NJ
• Get A Quote Today To Store Your Documents
• Get Your Boxed Files Moved Into Storage As Soon As Tomorrow• We will help you prepare your boxes for storage
• We'll Help You Pack & Identify Your Files
• We Can Supply Boxes
• Your Boxes Will Be Bar-Coded & Inventoried
• Your Boxes Will Be Moved & Stored In One Of Our Secure Records Centers
• We Provide Same-Day & Next-Day Delivery & Pickup of Documents
Quick Access To Your Stored Document
It doesn't make much sense to store your business records offsite if you can't have fast access to them. With Time Document Storage you do.  Your cartons and files can be delivered to your office today or the following day after your request.  To request a delivery just contact us by phone, email, fax or through our online secure customer portal.  Your requested items will be located, pulled and delivered right to your office.
Delivery & Pick Up of Your Records When You Want It
With a fleet of delivery vehicles and a well-trained team of delivery staff Time Document Storage can deliver that your documents to and from our record storage facilities today or tomorrow or any date your prefer.  You will always have fast access to our delivery and pickup services.
Have you experienced that immediate for information on a stored document that you just can't wait for its physical delivery?  Our Scan on Demand service combines the security of offsite record storage with the reliability and accessibility of document scanning. Inactive documents are transferred to our secure records center where they are bar-coded and tracked within our document management system.  When a document is requested, we retrieve the hardcopy paper record from its location and scan it to an electronic file format of your choice. The electronic document is then uploaded to our secure file management system so it can be accessed through our secure customer portal or emailed to an authorized member of your staff.
Our Record Storage Facilities Protect Your Files
Time Document Storage protects your hard copy records 24/7.  Our Archive Centers are protected with advanced security and fire suppression systems that are monitored 365 days a year by a certified central station. Our centers also have interior and exterior camera surveillance systems that record and store all activity at our site.  Our centers remain locked and secured at all times with controlled access.  Your boxed records are stored on custom shelving made for the proper storage of file cartons.
Offsite Record Storage Makes Good Business Sense
Record Storage is the process of storing business or personal records over time. It is important for businesses and organizations in New Jersey to keep good records, but also to store their records with an experienced service oriented record storage company, TIME Document Storage is that company.  Selecting a good New Jersey record storage company is in the best interest of your company or organization.  Fast, convenient and accurate retrieving of your business records insures that your firm will have the information it needs to make informed business decisions.
Better Control of Your Files
In addition to meeting legal and tax requirements, good record storage policies can help New Jersey businesses improve the efficiency and productivity of day-to-day operations and reduce their costs. TIME Document Storage will help you prepare a comprehensive written record retention policy that provides business and legal benefits. Important records are on maintained, while unimportant records are not allowed to consume storage space. Storage and maintenance costs are reduced. TIME Document Storage will insure that your important files are well-organized and easily accessible.
Offsite Document Storage Helps You Be Compliant
With increasingly complex records retention regulations and privacy concerns rising, records management is becoming a more important to New Jersey businesses. Storing your records offsite with TIME Document Storage will add efficiency, security and peace of mind and make you complaint with privacy regulations.  We take every precaution to make sure that your records are safe and secure. Our staff adheres to the strictest industry standards for security.
Please contact TIME Document Storage today!