Offsite Records Storage Huntington NY
Need to retain business records but you don't have room in your office? Learn how easy it is to set up an account with Time Document Storage to securely store them offsite. Get a quote today and start storing tomorrow.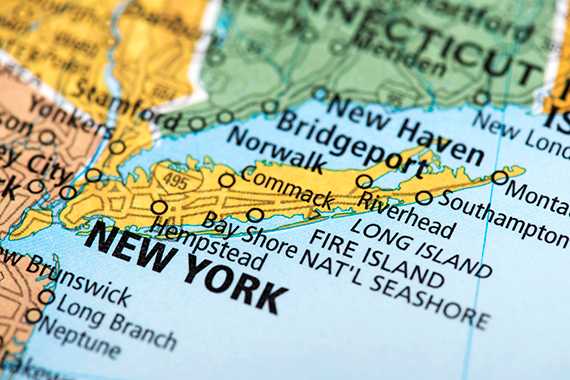 How to Start Storing Your Files
If you need to free up space in your office because you are overrun with paper, we can help. The Records Management Service team at Time Document Storage can provide you with pricing over the phone and then email it to you in writing. Then they can arrange to have your boxed documents moved into one of our record storage depositories as soon as you would like.
Accessing Your Offsite Records
A great document storage service is only a benefit if you can have access to your documents when you need them. To retrieve files back to your office by next-day delivery or any date you prefer just contact us by phone, email or use our customer portal. Then our delivery staff will arrive at your office and place the files and or boxes wherever they are directed. We make it that easy to retrieve records from storage.
Preparing Records for Offsite Storage
All documents that are going to be stored at one of our document storage centers need to be in boxes. We requested that you pack files in a standard letter box that is 12" x 15" x 10.5" of the legal file box which is 15" x 24" x 10.5" be used. We can store other size boxes, but our experience has been that the most efficient boxes to store paper records is with one of these two boxes. If you need boxes we can have them delivered to you as soon as tomorrow.
Record Every File in A Box
Each file and each box should be given a unique identifier whether it is a number or name.  An inventory of all the files in each box needs to be created in excel format so we can upload the data into our system.  We will show you how to do that or we can do it for you.
PACK, LABEL AND BARCODE YOUR BOXES
Records that are stored offsite must be properly packed, barcoded and labeled in order to be stored offsite and accessed in the future.
COMPLETE A BOX FILE INVENTORY
You must create an inventory of each file in every box for the records you are transferring to offsite storage in excel format.  You can list individual file names or ranges of file or client's numbers if that is easier for you.  We will unload that information into our document management system so your records can be searched for by the common terms and numbers used every day in your office.
Safe & Secure Records Centers
Our document storage facilities protect your business records 24/7. All of our archiving centers are protected with the latest security and fire protection technologies that are independently monitored 365 days a year. Your boxed files are stored on shelving specifically designed for the long-term storage of documents. Access to our facilities is strictly controlled and all visitors are chaperoned at all times.
Give Time Document Storage a call today to start storing your business records right away.